To develop my skill-set as a game developer, I'm going to create my own independent game.
That's right.
I'M GOING INDIE.
Okay, I was never really anything else, but whatever.
So what does that mean? Generally, "Indie" (or Independent) game developers create their games without the partnership of publishers. Indie teams are usually small, yet sometimes include dozens of people. Often, Indie titles are characterized by their innovative design implementations, such as inventive game mechanics or fascinatingly unique art direction.

Most folks in the games industry seem to have connections or history in the Indie world. For example, take Matthew Burns, an all-around-pretty-cool-dude who works for 343 Industries (they make Halo nowadays). On the side, he develops at an Indie studio called Shade Grown Games, and is an active voice in the Seattle-area Indie community. Many professionals working for strictly commercial development studios use their free resources for independent work, and seem to enjoy the freedom that comes with it.
While I envision thriving in a larger and more corporate work-environment (my 'breaking in' aspirations focus on starting in QA), I still have every reason to independently develop my own game. Specifically, I'll be creating a 2d physics game in Unity and host it here on my website. The game's an original idea with a core mechanic similar to Brick Breaker; I will certainly post more about it later.
An idea is a great place to start, but execution of an idea requires earnest creativity. Fortunately, the Internet contains a nearly endless library of information, discussions, videos, samples, and tutorials which are especially relevant to aspiring developers like me. In fact, in the last six months I've scrupulously saved over 300 bookmarks of useful resources for Game Development.
I've decided to organize and compile those bookmarks and make a page for them on this site. Hopefully, it will be useful to others in my situation.

So while I'm organizing those bookmarks, sketching out the mechanics for my first game, and (by the way) preparing for my imminent wedding, I'd love to know: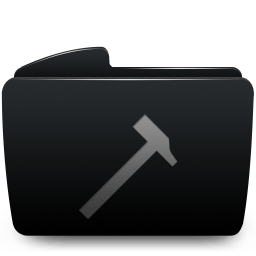 What resources/websites/blogs/books/podcasts/tutorials/lessons/etc. have you found that no video game developer or designer should live without?
Thanks!